T-Shirts
Mullet Bay offers T-shirts in a variety of colors, as well as hats. To order hats and T-shirts, call the restaurant.
Hats and T's are each $20.00.
Shipping and handling is $7 for the first item, plus $2 for each additional item.
---
Our T-shirts have a large design on the back, as well as our sunset logo on the front "pocket" area.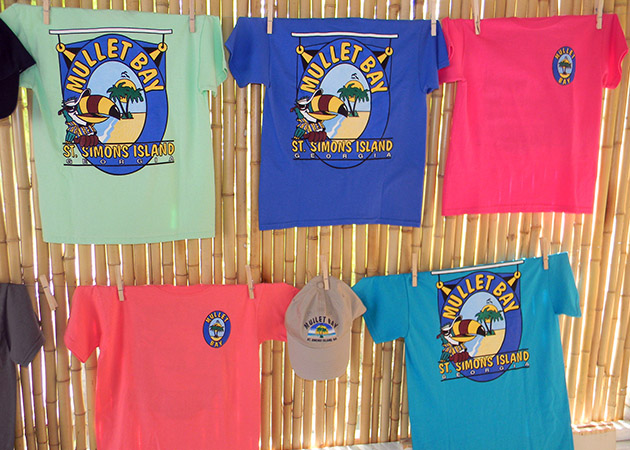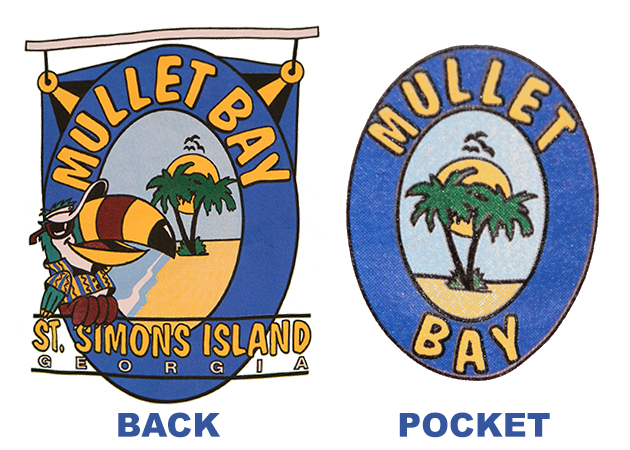 Colors available are: Royal Blue, Hot Pink, Dark Gray, Salmon, Turquoise, and Red Heather.
Hats
We also offer hats in two different designs: one with the Mullet Bay logo, and one with a fish.
The sunset design is available in black or tan. The fish design is available in navy.